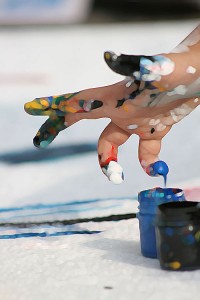 There's one school of thought that believes that artists are born with their talent. That they enter this world with a unique ability to express the seen and even the unseen through visual art. They believe that God Himself has wired this select population with an innate ability to represent the natural world, communicate ideas, or even evoke emotion through their masterful use of line, shape color and composition.
There is another camp that believes that artistic talent is something that can be taught and not something you're born with. They believe that if an individual has the desire and dedication to "learn what it takes" to be an artist, that they can become that. Some even say that we are all born with the creativity that artists eventually all share, and that God-given talent to a unique few is not the case. They we grow apart from are artistic talent, and anyone can regain that talent if they study, train, etc.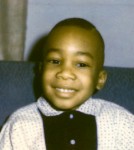 My personal memory concerning this goes way back to when I was in kindergarten (yes, I can remember back that far!). My kindergarten teacher, Ms. Hunt, asked our entire class to draw a portrait of her as she stood at the front of the class. I'm not sure what the others drew, but I clearly remember Ms. Hunt looking at my work after that exercise. I also clearly remember her always setting me apart during every drawing assignment from that day forward in class.
Now, not to sound as if I was better than anyone else, but did Ms. Hunt detect a unique pre-ordained ability in one of her students? Something that set this one apart from the other 4-5 year olds?
So, share what you think about it in the poll below: