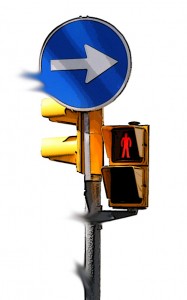 I also refer to these as "7 Secrets Every Artist and Designer Must Know But Many Don't"
These are the 7 principles that guide the you, the visual artist, into a relationship with the Spirit of God in order to give God access to the creative gift He placed within you. Much of my workshop material, newsletter articles and overall teachings are based on these principles. I believe that these scripturally based precepts are navigating standards for a right relationship between God and the artist:
1. God is a creative God.
The first thing that we learn about God's personality is that He is creative.
 
"In the beginning God created the heavens and the earth.
Now the earth was formless and empty, darkness was over the surface of the deep, and the Spirit of God was hovering over the waters.…. (continues)"
Genesis 1:1-31

2. God created you in His image. He designed you to be creative just like He is.
 "Then God said, "Let us make man in our image, in our likeness, and let them rule over the fish of the sea and the birds of the air, over the livestock, over all the earth, and over all the creatures that move along the ground." So God created man in his own image,
in the image of God he created him; male and female he created them."
Genesis 1:26-27

3. Your creative ability and talent is a gift from God given specifically to you for the benefit of others.
"Each one should use whatever gift he has received to serve others, faithfully administering God's grace in its various forms."
1 Peter 4:10

4. God has an assignment for you to complete using your creative abilities.
 
"For I know the plans I have for you," declares the LORD, "plans to prosper you and not to harm you, plans to give you hope and a future."
Jeremiah 29:11

5. God will enable and equip you to complete your assignment.
"And Moses said unto the children of Israel, See, the LORD hath called by name Bezaleel the son of Uri, the son of Hur, of the tribe of Judah; And he hath filled him with the spirit of God, in wisdom, in understanding, and in knowledge, and in all manner of workmanship; And to devise curious works, to work in gold, and in silver, and in brass, And in the cutting of stones, to set them, and in carving of wood, to make any manner of cunning work. And he hath put in his heart that he may teach, both he, and Aholiab, the son of Ahisamach, of the tribe of Dan. Them hath he filled with wisdom of heart, to work all manner of work, of the engraver, and of the cunning workman, and of the embroiderer, in blue, and in purple, in scarlet, and in fine linen, and of the weaver, even of them that do any work, and of those that devise cunning work."
Exodus 35:30-35
  
6. If you are not connected to God, you cannot complete your assignment. Your talent becomes misused or wasted.
 "I am the true vine, and my Father is the gardener. He cuts off every branch in me that bears no fruit, while every branch that does bear fruit he prunes so that it will be even more fruitful. You are already clean because of the word I have spoken to you. Remain in me, and I will remain in you. No branch can bear fruit by itself; it must remain in the vine. Neither can you bear fruit unless you remain in me.
I am the vine; you are the branches. If a man remains in me and I in him, he will bear much fruit; apart from me you can do nothing. If anyone does not remain in me, he is like a branch that is thrown away and withers; such branches are picked up, thrown into the fire and burned."
John 15: 1-6

7. If you stay connected to God, He will show you how to complete your assignment!
 "…being confident of this, that he who began a good work in you will carry it on to completion until the day of Christ Jesus.
Philippians 1:6
 
You are one of God's creations. Your gifts are part of that creation and you can become more of the person you were created to be by expressing yourself through your talents.
Share your voice below: