(To all of our fellow sci-fi, action and comic art fans)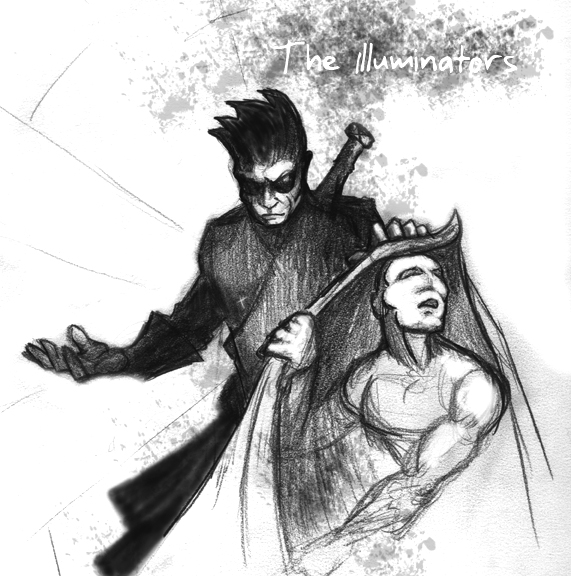 What if…
What if there was a race of beings that were bent on the destruction of mankind?
What if?
What if this race of beings had two unique abilities: invisibility and the power to influence the human mind?
What if?
What if this race of sinister beings used their power of influence to attack mankind, while using their invisibility to make their victims think that they didn't even exist?
A conspiracy.
What if?
What if this enemy of the human race, also had enemies? A group that had abilities that enabled them to blow the cover off of the conspiracy?
Shedding clarity in dark places using their God-given abilities
The "light bringers", the illustrators…
Some call them "The Illuminators".
We call them "ARTISTS".
"Illuminate"
Definition:  make clear; educate 
Synonyms:  better, clarify, clear up, construe, define, dramatize, edify, elucidate, enlighten, explain, expound, express, finish, give insight, gloss, illustrate, instruct, interpret, perfect, polish, shed light on
Antonyms:  cloud, complicate, dull, involve, obscure 
Share your thoughts, opinions and feedback on this topic: