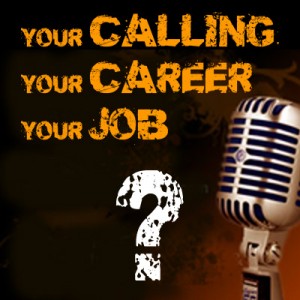 Recently we asked "Have You Missed Your Creative Calling?" and an alarming but interesting thing occurred. I found not only have most of us asked this question, but many still struggle with discovering what their true creative calling is.
Who Am I?
Why Am I Here?
What Am I Supposed to Be Doing?
These are the questions all have asked. I believe that these questions are especially frustrating for the creative person, particularly in our current time.
How Does My Job Fit In?
If art or writing, or music or (fill in the blank with your talent) is my calling, shouldn't my career reflect it? Am I too old to follow my calling?
With all the feedback that came from this topic, I wanted to address this. But I didn't think a few typed words in a quick blog post properly addresses the questions and concerns that you're dealing with when it comes to this issue.
That's why on next Saturday, August 20th at 1pm EST we're going LIVE. I've created a FREE teleconference that can help:
"How To Identify Your Creative Calling"
Learn the Difference Between:
Your Creative CALLING
Your CAREER and
Your JOB
In this FREE conference call, you will learn how to uncover what you were BORN to do with your creativity and WHAT that looks like in your day-to-day life.
DIAL IN: 218-936-4700
Participant Access Code: 1381867
SEE THE EVENT INVITATION HERE ON Facebook>>
_________________________________________________________________________________

"How to Clarify Your Creative Vision and Earn a Profit as Well"
Which Ideas Are RIGHT? Which Ideas Are WRONG? Which Ideas Help PAY THE BILLS?
Click Below for More: