This past Sunday my Pastor pointed out something very interesting.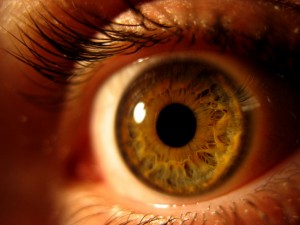 In acknowledging the 10th anniversary of the September 11th attacks, he pointed out that America, a nation of people known for their boldness, courage and resolve for centuries, has for the last 10 years been injected with a spirit of fear when you look at the terrorist attacks as well as the recession.
"Fear is  having CONFIDENCE in a NEGATIVE result." -Apostle Ron Carpenter
People, including those of us with creative callings on our lives, are surrounded by a mindset of fear and caution in this nation like never before. Gifted, talented people who have the ability to make a difference in the lives of others are second guessing their dreams and are having doubts about their goals. Once a nation of radical risk takers, now a nation of creative people remaining in their comfort zone. "I'm not as talented as _______", "My work is not good enough…", "I'm not educated enough…" "Who would actually pay for something I made?" Heard these before?
God Saw This Coming:
Notice how the following passage of scripture speaks to the stirring up of your gifts IMMEDIATELY followed by speaking to your fears:
"Therefore I remind you to stir up the gift of God which is in you through the laying on of my hands. For God has not given us a spirit of fear, but of power and of love and of a sound mind." 2 Timothy 1:6-7
This makes us mindful that although God empowers you with gifts, talents and abilities, fear can set in and prevent those gifts from fulfilling purpose.
My Pastor pointed out yet another example. Once God revealed to Joshua the mission He had for his life (leading the Israelites into the promised land), God IMMEDIATELY tells him not to be afraid ("…Now therefore arise, go over this Jordan…Be strong and of good courage…) See: Joshua 1:1-9
So, how do YOU handle the spirit of fear especially when it paralyzes your gifts and talent? Post a comment:
Or if fear has gotten the best of you, tell us about that as well so we can help: