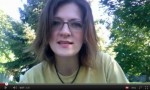 Have you wondered what it really takes to plan, launch and maintain a church Arts Ministry?
Well thanks to ALFG subscriber Pastor Dave Weiss of "The Amok Arts Tribe", I want to share with you this brief but highly informative video clip.
Jessie Nilo is the director of Vine Arts, the arts ministry at The Vinyard in Boise, ID.
Now, Pastor Dave has his own church in Pennsylvania which was founded on using the arts in ministry. He came across The Vineyard and was so impressed, he traveled to Boise to see first hand…an was not disappointed!
Take a look at the first part of Jessie's three-part insight in starting a church arts ministry:
Be sure to visit Jessie's website: http://vineartsboise.org