Most Visual Artists Don't Get to Create in a Group Worship Setting.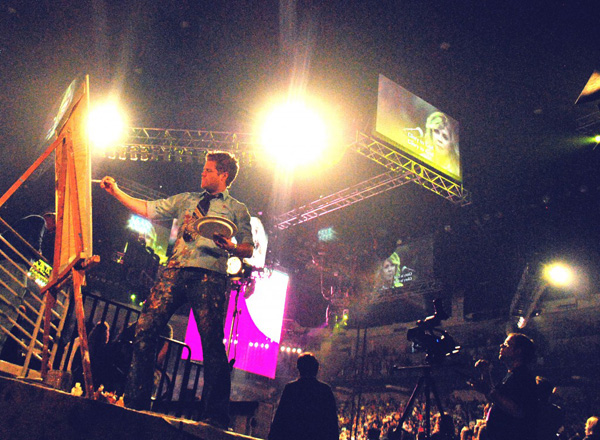 Choir = Singers
Praise Band = Musicians
Drama and Dance Teams = Actors and Dancers
 …Visual Artists?
What's it like to tap into your creative gifts while worshiping the Giver?
Join my friends and I at the Gathering Of Artisans on September 27, 2012 and witness a creative freedom only your singer and musician friends have!
See the details here: http://gatheringofartisans.wordpress.com/