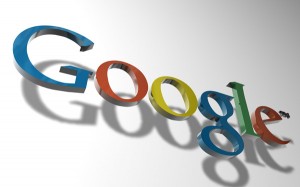 Want to see how well you've branded yourself as an artist, designer, author or other creative entrepreneur?
Google yourself.
Almost everyone has done this somewhere down the road, and usually just out of curiosity, but this is a very good way of seeing how well you've branded yourself as a creative entrepreneur.
The goal is for YOUR NAME to be seen actually before people MEET YOU in person.
And not just your name, but your illustrations, paintings, books, designs…enough results to begin communicating your brand to potential clients.
TRY THIS:
Step 1: Simply go to Google.com and enter your name.
Step 2: Look for the following results:
Does a link about the "real" you appear in the first 3 results options? If so, you're off to a great start. If no, there's work to be done.
Under an "Images" search, do samples of your art, book covers or even pictures of you come up? If yes, good job. If no, there's work to be done.
And last, do pictures of other people with YOUR name come up? If yes…doesn't that just feel WEIRD?  It happens, but shouldn't be an issue.
The key is, if you really want to be successful, you've got to get your name out there. Googling yourself is a very good indicator of how effective a job you've done getting your name out.
Here are 5 simple things you should do to make sure you're seen (by people and by Google!):
Hopefully "YourName.com" is available. If it is, grab it now.
Make sure your website has a blog feature: This allows you to post fresh content, which really excites Google and helps you get seen.
Social Media pages: Be sure to launch (or relaunch) your Facebook, Twitter
 Try Googling yourself, then share your findings with the rest of us in the COMMENTS section below: