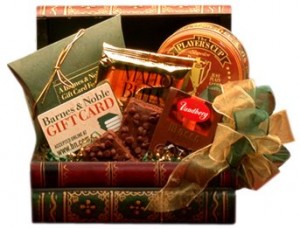 If you want to have the BEST Christmas ever for your business this year, try these 3 concepts:
Market to the GIFT GIVER
Think about the challenges that YOU often have as a gift giver, and get your audience's attention by helping to SOLVE those challenges. Challenges like:
1.    What to buy the person that has "everything".
2.    What to buy the person that is just so hard to buy common things for (because of sizes, taste, etc)
3.    How to buy a gift that says "I've listened to you" or "I 'get you!"
4.    How to buy a gift that is unique to or personal for that special someone.
Start by occasionally listing gift giving ideas that may NOT be products or services that you provide BUT they are seen as great ideas to your target audiences' gift giving challenges. This positions you as a creator of content that is VALUABLE and they'll keep coming back for that.
Give the Gift of Learning
Now, position YOUR product or service as the answer to your customers' gift giving challenge:
Need a gift that is unique to the gift receiver? Take your service and turn it into a class that you can teach them.
Package or Re-purpose Your Product or Service
Find other products that complement your product or service and make a great gift basket.
Example: A children's book author could create a gift basket that includes toys or small games suitable for the child that would also enjoy the book.
Don't just limit this idea to a "basket". Find gift cards for other products or services relevant  to what you do and to your customer and create gift BUNDLES.
Example: An author of a book on fitness could bundle their book with a gym membership gift certificate.
An artist that paints work for the home could include gift certificates or gift cards for Home Depot or Loew's.
Share your thoughts as well as YOUR Christmas business tips and ideas by posting a comment!