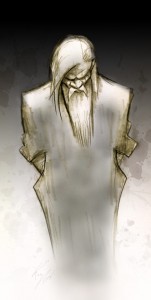 Caught Between Two Strange Worlds
Many Christian creatives are living between two strange worlds.
The visual artists, painters, dancers, writers, are often set apart from their colleagues in their creative circles because of their Christianity.
Yet often, these same "outsiders" can be seen as outsiders again when it comes to finding their place within their home churches.
Now, this may not be the case for the singer and musically inclined. For generations these creatives have somewhat easily found a place within their local churches. Their talents are employed, explored, trained and recruited multiple times a week in the local church.
But what about the painter, the concept artist, the writer, the poet, the designer? Maybe their creative gift may not be expected to be seen in action during the Sunday service each week…but where are the workshops, the conferences, the teaching sessions that speaks to their unique place in the Kingdom?
Does your church have a form of creative or "arts" ministry?
What's it like?
Share your feedback with us!