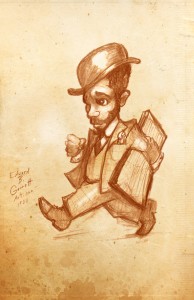 Take a look at the classic, historic fashion that inspired the wardrobe for my character Edward B. Garrett in my latest book 'God' 7 Keys for Creative People'.
Whether you are a writer, artist, singer, musician, dancer, speaker or any other creative…this brief, but informative read explores 7 biblical principles that help you answer the following age-old questions:
1. Who am I?
2. Why am I here?
3. What should I be doing?
Take a peek in the BEHIND THE SCENES inspiration…