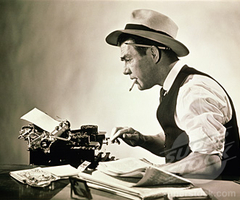 This is an awesome resource brought to my attention by my good friends at Write2ignite.
Write2Ignite hosts an annual conference designed to help Christian writers network with publishing professionals.
The list contains 54 organizations that actually PAY writers for well done work.
Take a look, pass it on:
http://www.freedomwithwriting.com/freedom/uncategorized/54-writing-platforms-that-pay-writers/
Post a Comment if you know of others!