Written and Illustrated by Tony Snipes
Whether you are a writer, artist, singer, musician, dancer, speaker or any other creative…this brief, but informative read explores 7 biblical principles that help you answer the following age-old questions:
1. Who am I?
2. Why am I here?
3. What should I be doing?
WHAT PEOPLE ARE SAYING ABOUT THIS BOOK: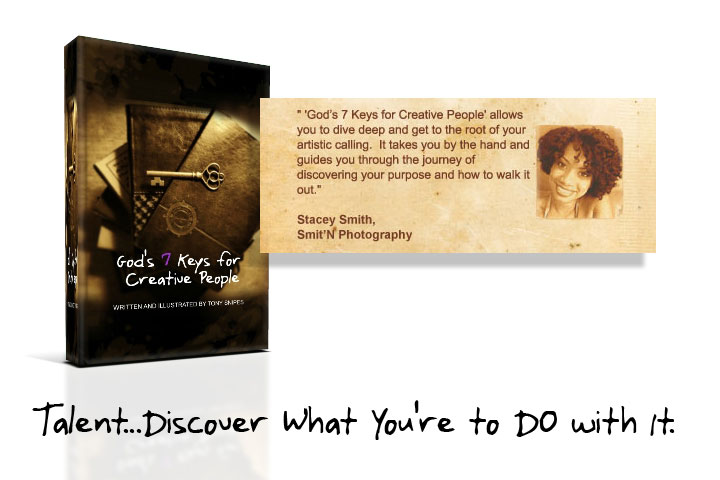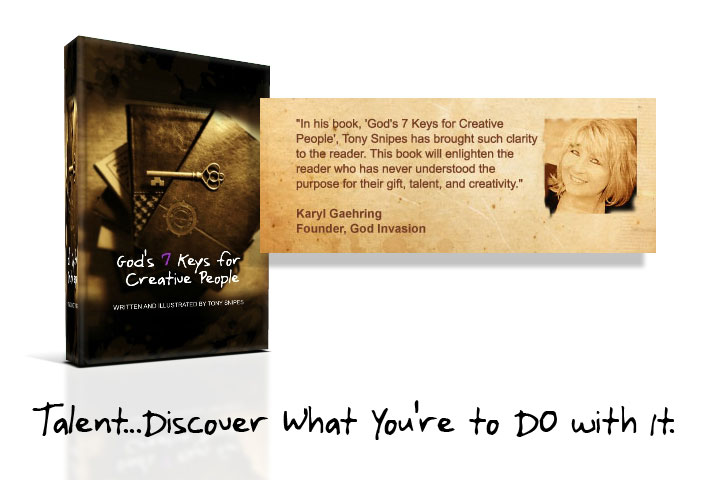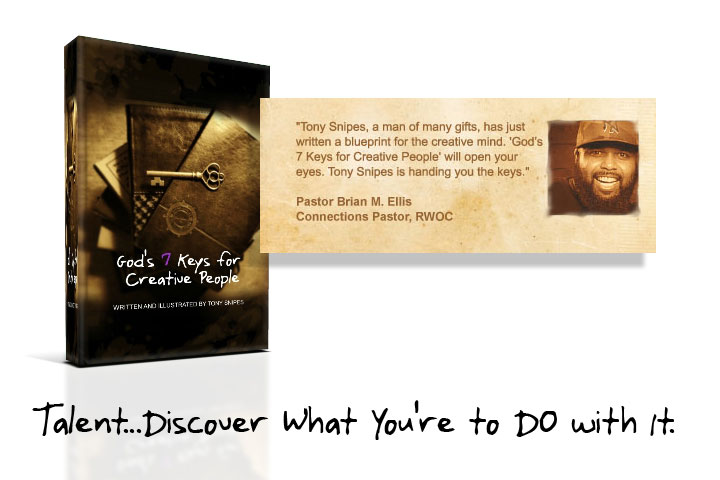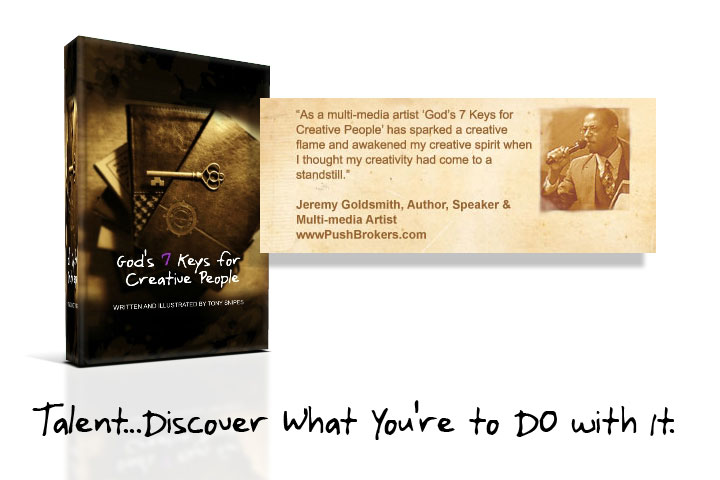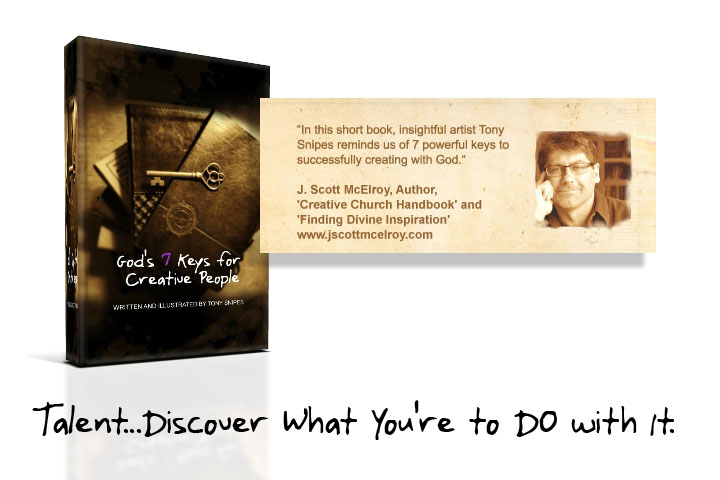 ORDER FOR YOURSELF, YOUR GROUP OR FRIEND/FAMILY:
 
_____________________________________________
WANT A SIGNED COPY with ILLUSTRATIONS from the book? Get the book along with digital PDF's of selected illustrations:
BEHIND THE SCENES: Scenes that show the work and inspiration that helped create this book:
See what others said here:
This quick yet informative read offers artists with the fundamental truths about what it means to be creating with a purpose."
-Biljana Kroll, Artist, Instructor